Acorn Pregnancy Counselling Centre is a local charity that provides practical and emotional support to women and their partners who find themselves unexpectedly pregnant or who have experienced a pregnancy loss.
We help by providing free, confidential counselling.
Acorn is a voluntary organisation with just one part time staff member in the office.  That means we are not always available straight away but we try to respond to any messages as soon as possible.
Coronavirus Update
Acorn offers both phone and face to face counselling, which is conducted under COVID safe conditions.
Acorn is delighted to have received funding from the  Coronavirus Community Support Fund, distributed by The National Lottery Community Fund. Thanks to the Government for making this possible
"It is so good to hear that Acorn is also still providing a service. I know from having spoken to many clients who have received counselling from Acorn, that you do wonderful and valuable work".  NHS therapist.
"Thank you for listening and supporting me. I am very grateful and will always remember your kind help." Client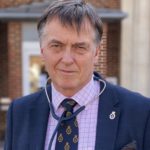 Dr Tim Fooks, BSc, MBBS, FRCGP, DCH, DRCOG, is our Patron.
He is currently High Sheriff of West Sussex.